Northern Belle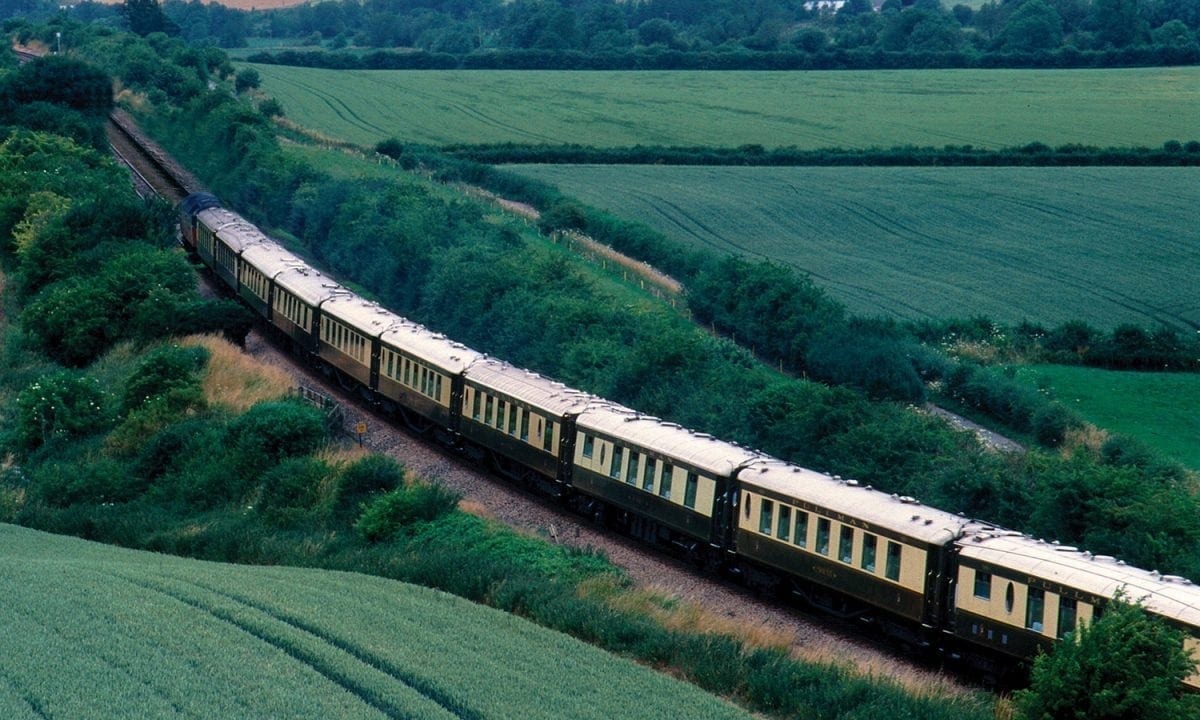 Northern Belle
2019 – Day at the Races
The Northern Belle is a private luxury train that operates day journeys around Britain from many different departure points throughout the United Kingdom. The train service was launched in 2000, after careful restoration by Venice-Simplon Orient Express.
Experience glamour and fine dining with a day at the races.
Experience some of the best race meetings in the world taking you from the UK's most popular stations. There is no better way to experience a 'Day at the Races' than on board the Northern Belle. From the comfort of your exquisitely decorated Pullman carriage you will glide across country, enjoying the finest food, wines and champagne to your chosen event.
Cheltenham Gold Cup – Friday 15th March 2019 from Paddington
Aintree – Saturday 6th April 2019 from London Euston, Watford Junction and Birmgham International
Ladies Day at Royal Ascot – Thursday 20th June 2019 from Manchester Victoria, Crewe and Birmingham
Contact us for availability and pricing: enquiries@eventscape.co.uk
Belmond British Pullman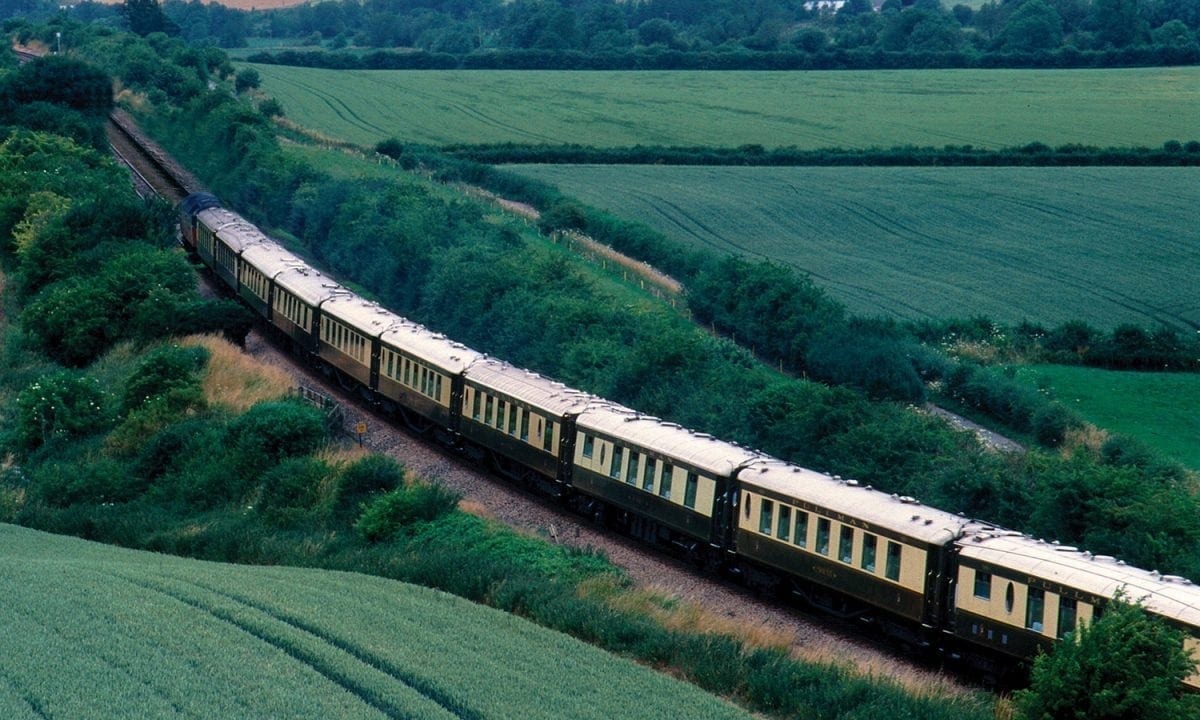 Belmond British Pullman
2019 key dates
Uncover the secrets of the roaring 20s on an unforgettable trip through the British countryside
Feast spectacularly and let the champagne flow as you travel.
As famous today as in the heyday of British travel, the train's carriages have sheltered royalty and starred in films—each has a story to tell. The umber and cream livery conceals a wealth of original features. Wander the length of the train to enjoy unique panelling and intricate upholstery, and experience the magic of vintage travel for yourself.
UNFORGETTABLE EXPERIENCES
Anticipate a day of lifelong memories without ever leaving the train. Spoil your guests with a signature Golden Age of Travel lunch or dress to impress and step aboard for a glamorous dinner with a renowned celebrity chef. Sleuth your way through a cast of unforgettable characters on an exciting Murder Mystery trip. Soak up the timeless atmosphere and raise a toast as you set off on a round-trip through the beautiful Kentish countryside.
Key dates:
Friday 24th May – Murder Mystery Lunch
Friday 7th June – Golden Age of Travel by Steam
Friday 14th June – Golden Age of Travel by Steam
Friday 28th June – Golden Age of Travel by Steam
After a wonderful experience on the train, we then escort your guests back to their 5 star hotel for an evening of luxurious dining and cocktails…
Contact enquiries@eventscape.co.uk for more information
Marine dates for your diary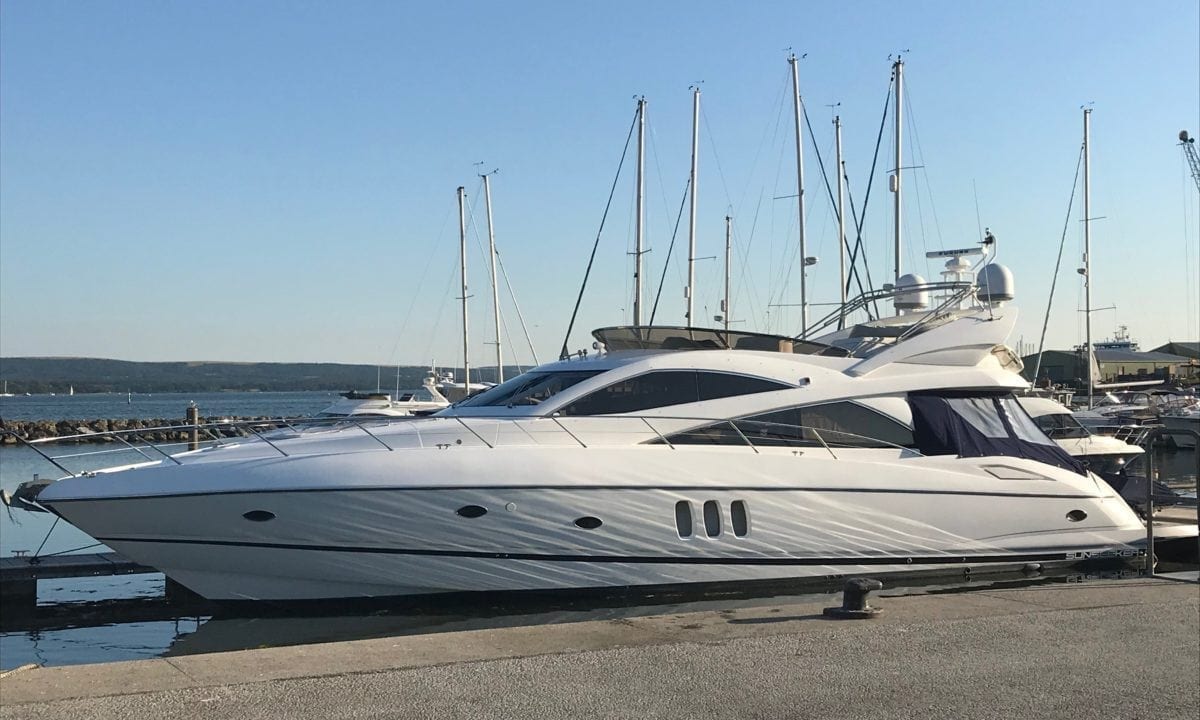 Cowes Week
10th – 17th August 2019
Cowes Week has played a key role in the British sporting summer calendar since 1826 and is one of the UK's longest running and most successful sporting events. Today it is the largest sailing regatta of its kind in the world, staging some 40 races each day for up to 1,000 boats.
There is a fusion of competitive sailing and shore side events. The 8,500 competitors range from Olympic and world class professionals to complete novices. In excess of 100,000 spectators come to watch the sailing, enjoy the parties and live entertainment, and to experience the unique atmosphere.
Charter one of our Sunseeker Powerboats and enjoy a full day of hospitality watching the racing from the privacy and intimacy of your own luxury powerboat in the Solent.  Start your day from Ocean Village and enjoy lunch on the Isle of Wight, finishing with Afternoon Tea served on board your yacht.
Round the Island Race
Saturday 29th June 2019
Enjoy one of the world's biggest sporting competitions – follow the race around the Isle of Wight by Powerboat.
Starting from Cowes, the yachts race anticlockwise around around the Isle of Wight, over 50 miles.
Depending upon type of yacht and weather conditions the race can take entrants from 3 – 10 hours.
Watch Olympians, professionals and amateurs all competing for their best time.
Bournemouth Air Festival
Thursday 29th – Sunday 1st September 2019
The UK's biggest Air festival is a weekend of wonder on land and sea.
Take to the water and watch 4 days of fantastic flying action.
Board your luxury Sunseeker Powerboat from Poole, enjoy fine dining or delicious buffet on board and excellent hospitality.
Christmas Festivities
Christmas Party Time – at the impeccably English The Goring in the heart of Belgravia
The Goring has a wonderful selection of private rooms, all providing fabulous settings for festive gatherings.
The Silver Room and The Drawing Room are decorated with intricate hand- embroidered wallpaper along with ornate silverware to create a sophisticated and luxurious backdrop.  The Garden Room has sumptuous space and is fabulous for a drinks reception for up to 100 guests or dining for 44.
We cannot fault the excellent served, not forgetting the outstanding wine cellar and delicious Michelin-starred food.
Please call our events team on 01202 853202 to discuss your requirements.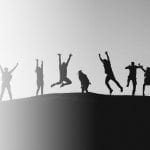 Nurture Corporate Wellness at the Evian Resort
Achieve 'lasting wellness' in an amazing natural setting amidst unique unspoilt surroundings, at the Evian Resort. This programme targets stress management at both individual and collective level.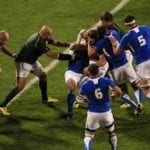 Dinner with a Sporting Legend
Unmissable Sporting Celebrity Dinners around the Country – great for entertaining your staff or clients
Nurture Corporate Wellness at the Evian Resort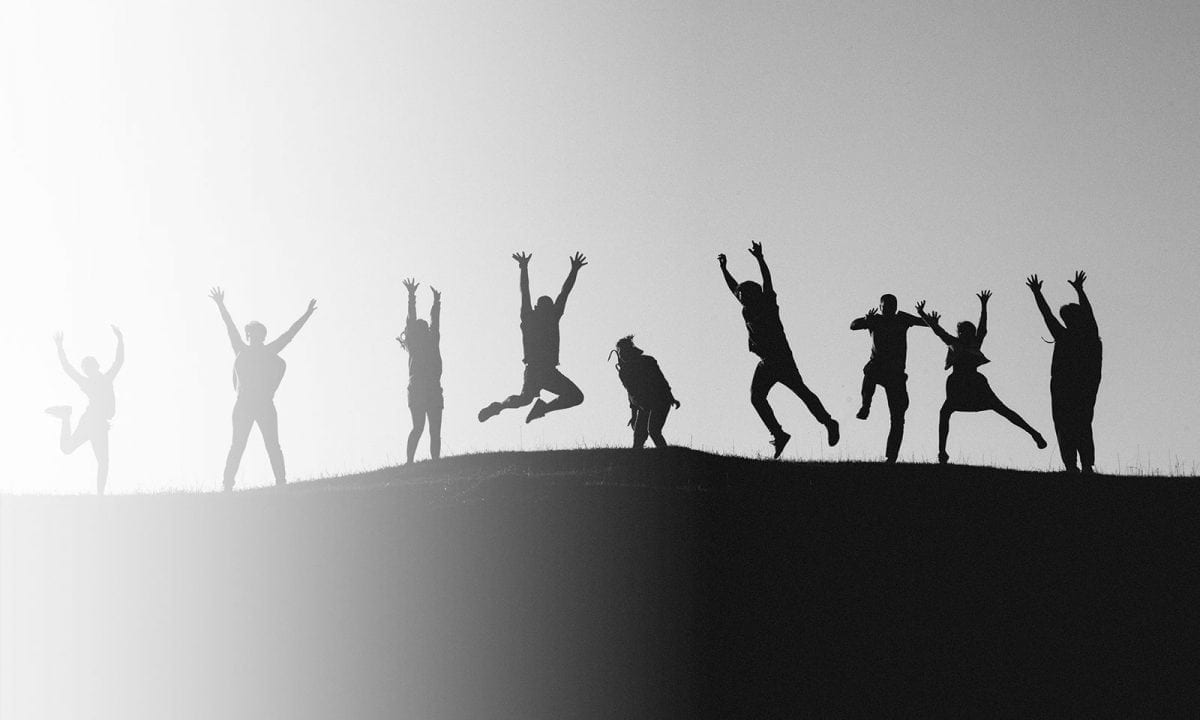 Nurture corporate wellness at the Evian Resort
The Evian Resort brings you a programme dedicated to corporate wellness that takes you back to basics and reconnects you with what really matters.
The aim of this programme is to help your team achieve "lasting wellness" with regards to information and stress management at both an individual and collective level.
Awareness of the culture of wellness involves both group experiences in an idyllic setting as well as personalised sessions based on your needs and expectations. Using a range of exercises during a programme lasting a few hours to an entire week immersed in nature, the following themes will be addressed:
A better understanding of corporate information management. 
Accompanied by an expert in the field, participants take part in various exercises to increase awareness of best practices in agile communication, risk prevention related to the excessive use of information technology and the risks of information overload.
Influencing stress levels through improved connection to yourself and to others: 
Walks in the forest, show-shoe walks, yoga, a wide range of spa treatments, forest therapy (a revitalisation practice in contact with trees that provides physical relaxation, reduces stress and offers an overall feeling of well-being).
Realisation of the importance of being well-hydrated and its benefits to cognitive ability: 
good hydration is directly linked to our ability to concentrate and helps fight fatigue.
What results can participants expect to see?
Improved ability to manage information and information tools, as well as a feeling of personal and collective wellness. Your staff will head home with new perspectives and will be more efficient.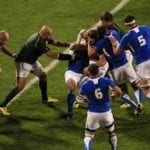 Dinner with a Sporting Legend
Unmissable Sporting Celebrity Dinners around the Country – great for entertaining your staff or clients
Dinner with a Sporting Legend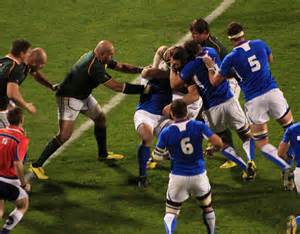 Entertain your clients with an evening  at an exclusive venue across the country for a superb night of dining and stories from the biggest names in sport.
21st November 2018 – Rugby Captains Dinner with Sporting Legends Martin Johnson, Sir Clive Woodward, Lawrence Dallaglio, George Gregan and Will Greenwood.
or
6th December 2018 – The Green Room Live Christmas with Sporting Legends, Jason Roy, Darren Gough, Sir AP McCoy, Lawrence Dallaglio and Mike Tindall
'It has been a very good time sharing ideas, operational views and future plans with other professionals in the telecommunication world, having also the opportunity to enjoy the impressive landscape of Marrakech and surroundings – congratulations for the excellent and delightful logistic organisation'
'I just wanted to drop you a line to say thanks for organising my recent trip to Russia. I did the zero gravity flight and a flight in a Russian acrobatic jet last week and had an amazing time'.
'I did want to say how grateful I am for all the work you have done for us over the last 2 years. Our Brain food courses have been a huge success and you have made them as wonderful as I'd hoped they would be'
Eventscape attends Europe 2018 Abu Dhabi
Eventscape attended the Europe Abu Dhabi 2018 Meetings and Incentive Forum
This 5 day programme is a must for companies such as ourselves to attend.
Such a Forum enables us to stay up to date with the latest meeting venues, suppliers and activities on offer throughout the world.
The Forum was held at the Yas Conference Centre Grand Prix Halls each morning, followed by afternoon's of activities mixing 'Buyer's and 'Suppliers'…
Optional activities included trips to Ferrari World, Warner Bros World, the Water Park, Trips to the Souks and the Mosque or the much sought after luxury boat trip.
Accommodation was in the form of the elegant and stunning designed Yas Hotel Abu Dhabi, set in the middle of the Grand Prix Circuit.
Dining venues were exciting with a first night in the Pit Garages and Pit Lane, a networking dinner on night 2 at Beach Rotana Abu Dhabi followed by an extravagant final closing dinner and Awards Ceremony at the Emirates Palace.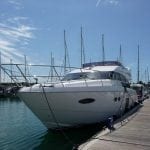 Eventscape attends the Southampton Boat Show
We took our Sunseeker Predator 56 Powerboat to the Southampton Boat Show as part of the Boat Show's Platinum Hospitality Package.